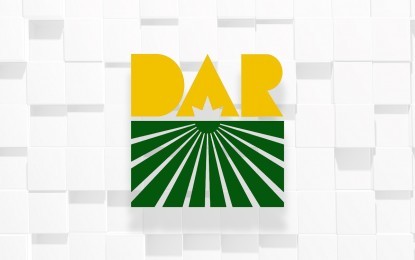 BACOLOD CITY – Four agrarian reform beneficiaries organizations (ARBOs) in southern Negros Occidental will supply farm produce to district jails and army headquarters through the marketing agreements facilitated by the Department of Agrarian Reform (DAR).
In a report on Tuesday, the DAR Negros Occidental II (South) said those participating in the program are the Barangay Ara-al Agrarian Reform Beneficiaries Association in La Carlota City, Bagong Silang Farmers Association in Hinigaran town, Sitio Flora Agrarian Reform Cooperative, and Victory Hills Farmers Association, both in Kabankalan City.
The partnerships are part of the agency's Enhanced Partnership Against Hunger and Poverty (EPAHP) program implemented through the Program Beneficiaries Development Division.
"It will serve as a tool for our ARBs to have an assured market for their products and open opportunities for our farmers to expose their products to other target buyers," DAR Undersecretary for Support Services Milagros Isabel Cristobal said in a statement.
Under the memorandum of agreement, the Bureau of Jail Management and Penology district jails in southern Negros will be assured of a steady supply of fresh vegetables for the dietary requirements of the persons deprived of liberty while the four ARBOs will have a regular market for their farm produce.
The Armed Forces of the Philippines, through the Philippine Army's 94th Infantry Battalion (IB), will also procure poultry products, fruits, and vegetables from the Sitio Flora Agrarian Reform Cooperative and Victory Hills Farmers Association.
DAR-Western Visayas Regional Director Sheila Enciso commended the 94IB, the first Army unit to have signed a marketing agreement with the ARBOs, for supporting the EPAHP project by partnering with the agency and the ARB groups. (PNA)