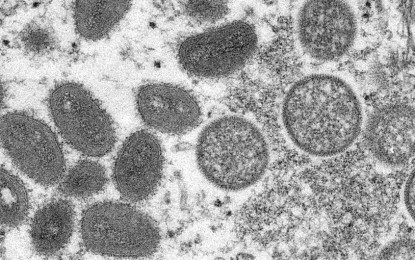 MANILA – The Department of Health (DOH) cannot confirm yet if there is local transmission of monkeypox in the country.
"For now, we cannot say 100 percent and with certainty that this is a local transmission because we have not established the facts yet," said DOH officer-in-charge Maria Rosario Vergeire in a media forum Friday.
Vergeire was referring to the fourth case, a 25-year-old Filipino with no documented travel history to countries with confirmed cases of monkeypox.
"Ang isang nagiging challenge ngayon (The challenge now) for us is to establish the accurate history from the patient," she said.
She disclosed that the case was quite hesitant to provide information "because of the media reports and social media posts in the past days containing his photo".
The case tested positive for monkeypox via real time polymerase chain reaction test on Aug. 19 and is still in an isolation facility.
"We have received a report already from the doctors, he is continuously healing. Natutuyo na rin ang kaniyang lesions sa kanyang katawan (The lesions on the body are healing as well)," Vergeire said.
The fourth case has 14 close contacts.
Of the total, six are undergoing quarantine, one is doing self-monitoring, one is assisting the case in the isolation facility, and the remaining six have finished quarantine.
The close contact assisting the case would only start with the quarantine period when the case is discharged from isolation.
To date, there are no additional cases of monkeypox.
Vergeire urged the public to respect the privacy of individuals afflicted with specific illnesses like monkeypox. (PNA)