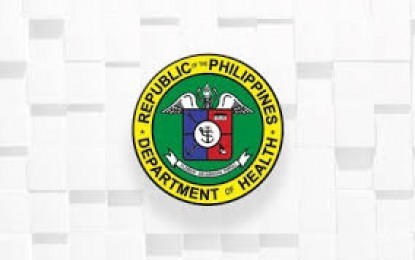 MANILA – The Department of Health Center for Health Development (DOH-CHD) in Calabarzon (Cavite, Laguna, Batangas, Rizal, Quezon) has spearheaded the recent signing of a joint memorandum of agreement (MOA) to conduct training for the Katutubo Health Workers (KHWs) for the Indigenous Cultural Communities/Indigenous Peoples (ICCs/IPs) of Tanay town in Rizal province.
The MOA is in partnership with the National Commission on Indigenous Peoples (NCIP) IV-A, Integrative Medicines for Alternative Healthcare System (INAM) Philippines, local government unit of Tanay, and Samahan ng Community Organization ng Tanay (SCHOT). It was inked in response to the request of the SCHOT to empower the KHWs in their own ICCs and to bridge the gap among the underserved and unserved population to promote better health outcomes.
DOH-Calabarzon Regional Director Ariel Valencia, NCIP Regional Director Dr. Carlos Buasen Jr., Tanay Vice Mayor Rafael Tanjuatco, Ms. Alicia Teves, and Dr. Isidro Sia signed the Regional Memorandum of Agreement (MOA) in an event held at Eurotel Hotel Vivaldi, Quezon City on Aug. 17.
In his message, Valencia reminded partners of their significant roles in successfully implementing the initiatives for the underserved and unserved population.
"This is a whole-of-society approach. We need to ensure that no Filipino will be left behind, including those living in the island, mountainous, and conflict-affected areas, and ICCs/IPs areas," Valencia said during the signing.
"This initiative aims to promote equity and reduce health disparities. This has been our goal under Universal Health Care."
The training aims to capacitate the KHWs of their ICCs/IPs serving the Dumagat Remontados of Tanay.
The objectives of the training include: (1) to broaden the IP's understanding of the inter-relatedness of their health situation to the factors/determinants affecting health; (2) to equip them with knowledge and skills for health education towards a deeper social investigation of their communities; (3) to provide them with knowledge and skills in disease surveillance; and envision their ideal health situation realized through collective action.
Under the joint memorandum, the DOH-Calabarzon will provide financial, technical, and administrative support to implement the KHWs Training Module and monitor the trained KHWs. At the same time, the NCIP will also provide technical assistance on module development with other partners.
The agreement is in effect until Dec. 31, 2023. (PR)