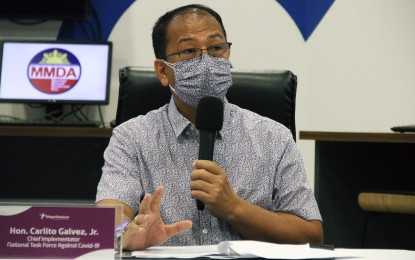 MANILA – The Office of the Presidential Adviser on Peace, Reconciliation and Unity (OPAPRU) recognized the Western Mindanao Command (Wesmincom) as a reliable partner in pursuing its peace initiatives.
"The WestMinCom has also been a reliable partner of the OPAPRU in pushing forward and sustaining the gains of the comprehensive Philippine peace process, which has resulted in increased stability, progress, and development in Western Mindanao," OPAPRU chief Secretary Carlito Galvez Jr. said in a statement Tuesday in line with the celebration of Wesmincom's 16th founding anniversary on Aug. 29.
Galvez added that the Wescom has been at the forefront of efforts to ensure peace and security in the Zamboanga Peninsula, Northern Mindanao and the Bangsamoro Autonomous Region in Muslim Mindanao (BARMM), and other parts of Western Mindanao since it was established in 2006.
The OPAPRU head also said Wesmincom, through its intensified peacekeeping interventions, has kept at bay or neutralized lawless elements that sow fear, discord, and violence among the populace.
"What makes the Westmincom stand out as an organization is its steadfast commitment to peace; that genuine and long-lasting peace cannot only be achieved through armed force but through mutual understanding and dialogue. As a former Westmincom commander I can attest to the high sense of professionalism, integrity, and commitment of the Command's members, especially during the most challenging of situations," Galvez said.
Galvez served as Wesmincom head from Jan. 17, 2017 to May 23, 2018 and Armed Forces of the Philippines (AFP) commander until December of 2018.
He is also a member of the Philippine Military Academy Class of 1985.
"To the officers and personnel of the Westmincom headed by your commander Lt. Gen. Alfredo Valderrama Rosario Jr., congratulations for another year of outstanding service to our countrymen and our nation," he added. (PNA)