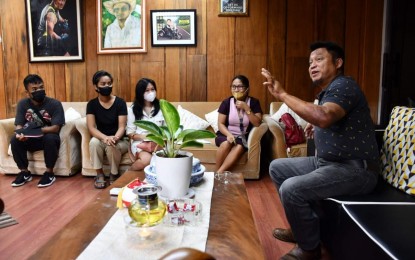 DUMAGUETE CITY – Around 400 Criminology students in Negros Oriental are petitioning the Professional Regulation Commission (PRC) to hold the licensure examinations set for December in this capital city instead of Cebu to minimize expenditures.
Capitol Information Officer Oliver Lemence said in a press briefing on Wednesday that the Criminology students are from the Negros Oriental State University (NORSU) and the Colegio de Sta. Catalina de Alejandria (COSCA).
They recently met with Governor Pryde Henry Teves, who has vowed to support them in their petition.
Lemence said the examinations are scheduled on Dec. 3 and 5.
"Governor Teves has promised full support in terms of logistics, venue, and security for the PRC exams if held here," he said in mixed English and Cebuano.
The petition letter was sent to the PRC-Dumaguete, addressed to Verna Yunting, branch officer-in-charge, after the visit of the Criminology students with the governor last Aug. 25, he added. (PNA)