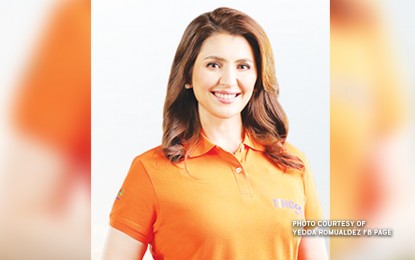 MANILA – A measure seeking to recognize the civil effects of church-decreed annulment of marriage to make it accessible and less expensive to Filipinos has been filed in the House of Representatives.
According to a statement on Friday, Tingog Party-list representatives Yedda Romualdez and Jude Acidre filed House Bill 1593 or the proposed Church Nullity Act.
In the bill's explanatory note, the lawmakers said a marriage solemnized by the church should have not only canonical but civil effects as well.
They said if a marriage could be legitimately contracted under the laws of the church, then it follows that such marriage could also be nullified or annulled under the same laws.
"If marriages so solemnized are recognized by the State, it is only proper that the very church that solemnized the marriage should also have the power to rule that attendant infirmity that rendered a marriage null, and its effects binding on the State," they said.
The bill provides that a marriage, duly and legally solemnized by a priest, minister, rabbi, or presiding elder of any church or religious sect in the Philippines, which is subsequently annulled, dissolved, or declared a nullity in a final judgment or decree in accordance with the canons or precepts of the church or religious sect, shall have the same effect as a decree of annulment, dissolution, or declaration of nullity issued by a competent court.
It also states that the status of children of marriages subject of the church annulment decree shall be determined in accordance with the provisions of Executive Order 209, otherwise known as the "Family Code of the Philippines".
In case the ground for the church annulment decree is not similar to any of the grounds provided in the Family Code of the Philippines, their common children born or conceived before the issuance of the church annulment shall be considered legitimate.
Without prejudice to the conditions set forth by the church or religious sect, either of the former spouses may marry again after complying with the requirements of the preceding paragraph and Article 52 of the Family Code of the Philippines, otherwise, the subsequent marriage shall be null and void.
In securing a marriage license, the spouse involved must present a certified true copy of the church annulment decree registered with the appropriate civil registry. (PNA)