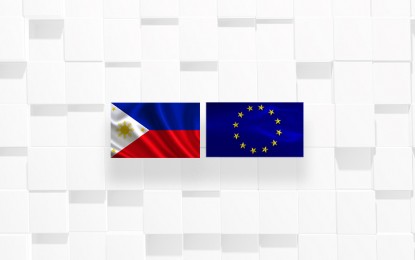 MANILA – The European Union (EU) is powering an additional 30,500 homes in Mindanao with solar home systems (SHS), in addition to 10,000 homes already installed since the program began in 2019.
In a statement, the EU on Monday said the SHS units were formally turned over in a ceremony led by the EU, World Bank, and the National Power Corporation (Napocor) to beneficiary households of five electric cooperatives in Bukidnon, Sultan Kudarat, Davao del Sur, Cotabato, and South Cotabato.
The project, made possible through a grant worth PHP1.06 billion, is part of the larger 3.83 billion Access to Sustainable Energy Programme (ASEP) of the EU.
Each SHS package includes a 50-watt peak solar panel, a charge controller with lithium-ion batteries able to power at least four LED bulbs, a radio, a torchlight, and USB ports for charging mobile devices.
As the implementation agency of the ASEP, Napocor was responsible for the bulk procurement, delivery, and installation of these 30,500 SHS units to households within the franchise areas of Bukidnon Second Electric Cooperative Inc. (BUSECO), Sultan Kudarat Electric Cooperative Inc. (Sukelco), Davao del Sur Electric Cooperative Inc. (Dasureco), South Cotabato II Electric Cooperative Inc. (Socoteco II), and Cotabato Electric Cooperative Inc. (Cotelco).
The SHS units are part of the systems of these electric cooperatives in terms of connection, billing, collection, operation, and maintenance.
"With the formal turnover of the SHS equipment, the beneficiary households now become member-consumer-owner of the electric cooperatives and will have the same rights and obligations as those connected in the electric cooperatives' distribution system," it said.
Napocor officer-in-charge Melchor Ridulme thanked the World Bank and the EU for supporting its implementation and credited the project as inspiration for the Philippine government to distribute SHS units in its small power utility groups using government funds.
"The project has been successful in many ways – we have provided sustainable, safe, and clean energy in isolated households in these areas and have increased photovoltaic technology talents through professional training to our electric cooperatives," Ridulme said.
Christoph Wagner, head of Cooperation of the EU Delegation to the Philippines, said the EU is "committed" to supporting the Philippines' thrust to promote renewable energy and improve energy access.
"We are proud to have financed this action that reached vulnerable and isolated communities directly, providing a sustainable solution to a basic need such as access to electricity," Wagner said.
In August, EU Ambassador to the Philippines Luc Véron made a trip to Siargao for a four-day outreach mission to provide humanitarian and development assistance to residents of the island.
The visit was Véron's fourth outreach mission in the country and comes eight months after Typhoon Odette. (PNA)