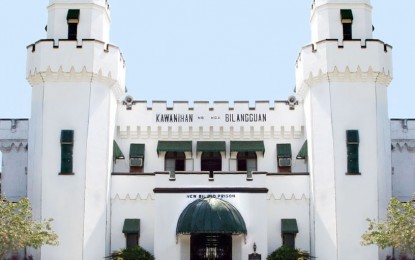 MANILA – The Department of Justice (DOJ) on Tuesday said it will send names of 300 persons deprived of liberty (PDLs) to Malacañang as possible beneficiaries of executive clemency in time for President Ferdinand Marcos Jr.'s 65th birthday on September 13.
The PDLs who are recommended for release will come from a list of the Board of Pardons and Parole.
"Its purely up to the OP (Office of the President) and the OES (Office of the Executive Secretary) to choose who will be granted executed clemency," DOJ spokesperson Mico Clavano told reporters via text message. "Traditionally, we used to do this every Christmas. This year, at least in this administration, we will submit the list on his (Marcos) birthday."
However, PDLs who are deemed to have completed their sentence under the provisions of the Good Conduct Time Allowance (GCTA) are released automatically, according to Clavano.
The GCTA reduces the sentence of inmates depending on their conduct and how they adhere to rules and regulations.
The law and its revised implementing rules and regulations issued in 2019 have made it clear that persons charged with and/or convicted of heinous crimes are not entitled to the benefits of GCTA.
"Under the GCTA, the PDL release happens continuously. As soon as the computation calls for the release, we release them. We cannot prolong the time for their release so that's one we do on a regular basis," he said.
Clavano said they have yet to see the list and cannot say yet if there are "big names" included. (PNA)