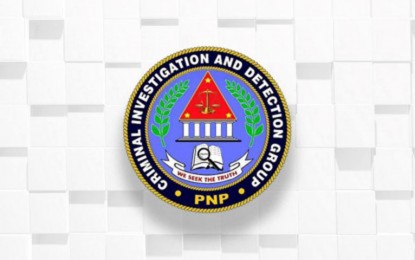 MANILA – The Philippine National Police-Criminal Investigation and Detection Group (CIDG) on Wednesday announced the filing the criminal charges against Communist Party of the Philippines-New People's Army-National Democratic Front (CPP-NPA-NDF) founder Jose Maria "Joma" Sison and some ranking officials for two separate attacks and alleged recruitment of minors in Western Visayas and Central Mindanao.
In a statement, CIDG director Brig. Gen. Ronald Lee said Sison and members of the NDF negotiating panel -- Luis Jalandoni, Coni Ledesma, Maria Concepcion Araneta Bocala, and Porferio Tuna Jr. -- were charged with violation of Republic Act (RA) 9851 (Philippine Act on Crimes against International Humanitarian Law, Genocide, and other Crimes Against Humanity) for indirect participation in connection with the burning of heavy equipment in Hamtic, Antique on June 2, 2018.
Also charged were members of the NPA's Guerilla Front 11 (GF 11), Napoleon Tumagtang Command (NTC), Southern Front (SF) Komiteng Rehiyon-Panay (KR-Panay). The case was filed before the Antique Provincial Prosecutor's Office.
Lee said the overt acts committed by the suspects are a clear violation of the laws and customs applicable in armed conflict under RA 9851.
The same charge was also filed against Armando Magbanua and six others who are alleged members of the Komiteng Rehiyon Negros-Cebu-Bohol-Siquijor (CN2 KR, NCBS), in connection with the alleged extortion involving the management of the Hacienda Vicenta LN Agustin Farm Incorporated.
Lee said the rebels burned a farm tractor of the company when it refused to pay the revolutionary tax being asked by the rebels. The case was filed in Bacolod City.
In Central Mindanao, Lee said the same case was filed against six local communist rebels identified as Imac Potenciano a.k.a. "Cesar"; Dariel Mag-nday a.k.a. "Ton-Ton" or "Balangoy" or "Sangay"; Ruel Caballes a.k.a. "Aman"; Gary Almene a.k.a. "Gagay" or "Imao"; Charisse Bernadine Bañez a.k.a. "Nikki"; and Winnie Engay a.k.a. "Michael".
This stemmed from the complaint of Reyesco Guiwanon Baday,18, of Kabalantian, Arakan, North Cotabato, who claimed he was recruited by the local communist rebels when he was younger.
Baday also claimed that he underwent cadre training under the supervision of Almene.
"He was taught how to attack and ambush military and PNP personnel," Lee said.
Following his training, Baday was issued an AK-47 and was designated as a platoon leader. He was tasked to do combat patrols and harass military detachments and police personnel in the mountainous area of Arakan and the surrounding region.
"In the interest of justice, the CIDG is committed to its legal offensive line of preventing such communist terrorist groups from poisoning our children's minds and causing them to take up arms against the government," Lee said.
The CPP-NPA is listed as a terrorist organization by the United States, the European Union, the United Kingdom, Australia, Canada, New Zealand, and the Philippines.
The NDF has been formally designated as a terrorist organization by the Anti-Terrorism Council on June 23, 2021, citing it as "an integral and inseparable part" of the CPP-NPA created in April 1973. (PNA)