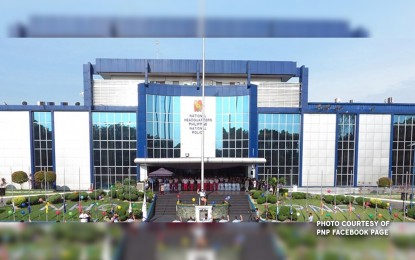 MANILA – The Philippine National Police (PNP) dismissed the claim of a business group saying there had been 56 kidnapping incidents in the country in the last 10 days.
PNP spokesperson Col. Jean Fajardo, in a press briefing in Camp Crame on Wednesday, said they only recorded 27 kidnapping cases in the country since January, which is only less than half of the figure claimed by the Philippine Chinese Chamber of Commerce and Industry (PCCCI).
"For this year, they (AKG officials) recorded 27 and many of these cases are POGO (Philippine Offshore Gaming Operations)-related," Fajardo said.
She added that the PCCCI has not shown any proof to support its claim.
Of the total 27 cases, Fajardo said 11 have been already "solved", meaning the charges were already filed and the suspects were already arrested; four are considered "cleared" or charges were already filed but the suspects are still at-large; while the remaining 12 are still under investigation.
Of the said resolved cases, seven are related to POGOs, three are the traditional kidnap for ransom and one is casino related.
She said these cases are usually due to the failure of the victims to pay their debt, thus they were abducted by fellow POGO workers to force them to pay.
Fajardo said officials of the PNP Anti-Kidnapping Task Force met with PCCCI officials on Tuesday to clarify the matter.
During the meeting, Fajardo said PCCCI officials failed to substantiate their claim about the 56 kidnapping cases. "They said someone reported to them these incidents," said Fajardo.
"The PCCCI was enlightened that there are no 56 kidnapping cases for the last 10 days. When the PNP-AKG (Anti-Kidnapping Group) showed the data, they (PCCCI officials) were enlightened that for 2022, the record is 27 kidnapping cases," Fajardo said.
The PCCCI revealed the information about the 56 kidnapping cases during a press conference at the House of Representatives last Tuesday.
PCCCI president Lugene Ang told members of the House of Representatives and the PNP that based on their records, the said number of kidnappings have been reported, which in turn, alarmed the Filipino-Chinese community. (PNA)