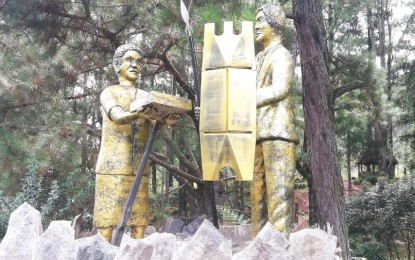 BAGUIO CITY – Malacañang has declared Sept. 13 a special non-working holiday in the Cordillera Administrative Region (CAR) in commemoration of the 36th year of successful peace talks between the government and a local rebel group.
"On Sept. 23, former President Corazon Aquino met with representatives of the Cordillera Bodong Administration and the Cordillera Peoples Liberation Army to signify the Sipat (cessation of hostilities) and to acknowledge the aspirations for Cordillera autonomy," read the Proclamation 49, signed by Executive Secretary Victor Rodriguez on behalf of President Ferdinand Marcos Jr.
"It is but fitting and proper that the people of the Cordillera Administrative Region be given full opportunity to celebrate and participate in the occasion with appropriate ceremonies," it added.
The local rebel group was then led by former priest Conrado "Ka Ambo" Balweg.
A cultural tradition of the highland people of settling disputes was applied in 1986 which led to the creation of the Cordillera Administrative Region composed of the provinces of Abra, Apayao, Baguio City, Benguet, Ifugao, Kalinga, and Mountain Province which peace agreement continues to be upheld until the present. (PNA)