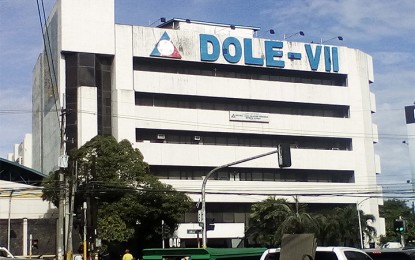 MANILA – The Department of Labor and Employment (DOLE) in Region 7 (Central Visayas) has warned jobseekers against some social media posts that are neither associated with nor endorsed by the department.
In a Facebook post on Friday, DOLE-7 officer-in-charge (OIC)-director Lilia Estillore cautioned applicants against posts requiring them to post their personal information and other credentials in accordance with the supposed hiring of interns under the DOLE Government Internship Program (GIP) in Cebu City.
"This is not the way how we do the hiring of GIPs. We do not share and amplify for the world to see the personal information of the applicants in adherence to Republic Act No. 10173, otherwise known as the Data Privacy Act," she said.
The GIP is a component of the KABATAAN:2000, a program that provides opportunities to program beneficiaries and engage them to serve the general public in government agencies/entities' programs and projects at the national and local level.
Beneficiaries or interns will receive stipends all throughout the duration of their internship, which is a minimum of three months to a maximum of six months.
She urged them to be wary and stay vigilant as scammers and any sorts of unscrupulous individuals are becoming prevalent nowadays, who are using various social media sites to advance their ulterior motives.
On the other hand, the DOLE-Bureau of Local Employment (BLE), has issued a memorandum enjoining all regional offices including the Public Employment Service Offices (PESOs) to validate the accreditation of any GIP hiring posted on social media sites.
"This is to ensure protection of the information of our jobseekers," Estillore said.
She said interested applicants may visit the PESO in their localities or the DOLE Regional Office and its Field Offices to inquire about the GIP program.
"We do not promote the sharing of personal information of our program beneficiaries unless we explicitly receive their consent. Otherwise, that is prohibited by law," she said.
Jobseekers are advised to check the DOLE-7's official FB page, DOLE Region 7, and its official website ro7.dole.gov.ph for the latest issuances and announcements. (PNA)