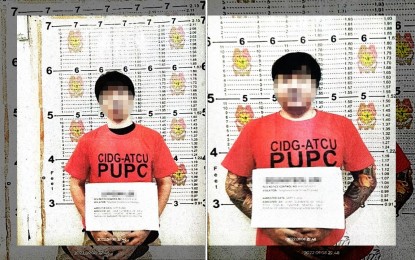 MANILA – Police officers have arrested two South Korean nationals wanted for telecommunications fraud in their home country in Parañaque City.
In a statement Friday, Criminal Investigation and Detection Group (CIDG) chief Brig. Gen. Ronald Lee said suspects Juyeon Lee and Seungyeol Lim were arrested by members of the Anti-Transnational Crimes Unit and Intelligence Division of South Korea and the Bureau of Immigration (BI) agents in an operation at the BF Homes on Thursday night.
The suspects have a red notice from the International Criminal Police Organization (Interpol) for transnational crime.
Lee and Lim are members of a phone scam syndicate operating in the Philippines from 2015 to 2016 which preys on victims by posing as bank officials or sellers of a call center in Manila.
The suspects worked for the syndicate from February to July 2016 and were able to defraud a total of 2.8 billion Korean won (around PHP115 million) by performing the illegal activity.
Lee is an underboss of the "Majun Family" who operates voice phishing call centers in several luxury offices in Metro Manila defrauding a total of US$3.7 million (around PHP210 million) from 215 victims in just six months.
Currently, the syndicate has defrauded an approximate amount of US$21 million (around PHP1.1 billion) from its victims.
The suspects are now placed under the custody of the BI. (PNA)