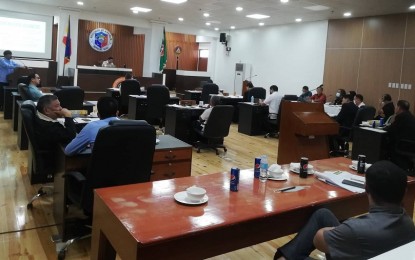 SAN JOSE DE BUENAVISTA, Antique – A member of the Provincial Board of Antique has urged the Bureau of Fisheries and Aquatic Resources (BFAR) and the Department of Agriculture (DA) to revitalize the salt industry in the province.
Board Member Victor Condez, sponsored a resolution during their regular session on Thursday, calling for help for the revival of the salt industry through the introduction of new technology and providing the needed machinery.
"As of now, we are already importing salt from Mindoro or even from as far as India, Thailand, China and Australia because of the decline in the salt industry," he said in an interview on Friday.
There used to be households along the coastal towns of the province that were into salt production but they were not competitive in the market since they used the traditional means of making salt by extracting seawater and drying it on a bamboo pole or a plastic pipe.
There was also a family that was into salt production in Barangay Semirara, Caluya but they ceased operation since their technology was not passed on to the new generation.
"We need BFAR and DA to teach our local folks on how to produce salt that are also of good quality and in volume to meet the market demand," he said.
He added that he is also supportive of the plan of BFAR to collaborate with the Department of Trade and Industry and to lobby in Congress for possible incentives for local salt production. (PNA)