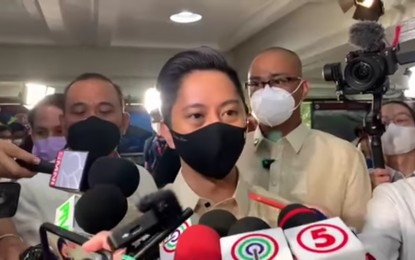 MANILA – A measure classifying cigarette smuggling as economic sabotage has been filed at the House of Representatives.
Presidential son and senior Deputy Majority Leader Sandro Marcos and PBA party-list Rep. Margarita Nograles filed House Bill 3917, which proposes stiffer and heftier penalties for cigarette smuggling, including making the illicit trade non-bailable.
The bill seeks to amend Republic Act 10845 establishing the Anti-Agricultural Smuggling Act of 2016 by including tobacco "both in its raw form or as finished products" as among the agricultural commodities.
Under the original law, only included as agricultural commodities are rice, sugar, corn, pork, poultry, garlic, onion, carrots, fish and "cruciferous vegetables."
The law states that large-scale smuggling of any of these agricultural products is economic sabotage, which is a heinous crime.
The bill proposes a minimum of 30 years of imprisonment but not exceeding 40 years with no bail recommended against cigarette smugglers.
At the same time, violators are obliged to settle a fine double the value of the seized smuggled items, plus the total amount of unpaid duties, and other taxes.
"There is an urgent need to combat large-scale tobacco smuggling by imposing more stringent penalties and deter the entry and sale of illegal tobacco in the Philippines," the lawmakers said.
The bill is in line with President Ferdinand Marcos Jr.'s pronouncement during his first State of the Nation Address (SONA), wherein he declared war against rampant smuggling, and ordered authorities to curb immediately the economic menace within their jurisdiction.
The lawmakers said the urgency of addressing this issue is a "growing threat," since cigarette smuggling deprives the government of billions of pesos annually in revenues, or around PHP30 billion to PHP60 billion annually.
"If the entry and sale of smuggled cigarettes continues unrestricted, the national government stands to lose even more revenues. This will be detrimental to its pandemic recovery efforts, clearly, this is one of the biggest tax leaks that government needs to plug," the lawmakers said. (PNA)