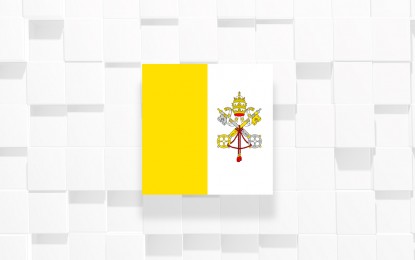 MANILA – The Vatican has reopened this month the baby bishops' school for new bishops of the Catholic church.
According to Pontificio Collegio Filippino (PCF) rector Fr. Gregory Ramon Gaston, the institution is pleased to welcome Filipino bishops who will undergo the formation course initiative of the Dicastery For Bishops of the Vatican and Regina Apostolorum.
"It is always fun to welcome our Bishops to their Home in Rome. We get updates on their respective dioceses and anecdotes on their encounters with Pope Francis," he said in an interview over Church-run Radio Veritas on Tuesday.
The Vatican's new bishop school was first opened on Sept. 2, where 150 new bishops attended.
A total of 170 bishops are also expected to attend the second batch of formation that will be held from Sept. 12 to 19.
The baby bishop school discusses crisis management focusing on the context of abuse, social media, and canon law in the administration of the diocese.
Gaston said among those considered as 'baby bishops' are Bishop Moises Cuevas of Zamboanga; Bishop Raul Dael of Tandag; Bishop Jose Allan Dialogo of Sorsogon; Bishop Noel Pedregosa of Bukidnon; and Bishop Ruben Labajo of Cebu.
According to the priest, several PCF alumni bishops also look back on the experience when they studied in Rome, especially the difficulty in learning the Italian language.
"The Bishops' visit also offers an opportunity for us to thank them for their prayers and support, and renew our invitation for them to send more priests to do further studies in Rome," Gaston said.
At the same time, the Catholic priest is hoping that the laity are open to helping their diocese in the education of priests in Rome for the benefit of the faithful of each parish and community.
"We pray that the lay faithful could help their dioceses finance their priests' continuing formation in Rome. Expenses would be similar to what a family in the province spends to send their child to a good university in Manila, and a mere fraction of the cost of sending a son or daughter to the US for studies," the PCF rector added.
The formation course of baby bishops is held at the Pontifical Athenaeum Regina Apostolorum of the Legionaries of Christ. (PNA)