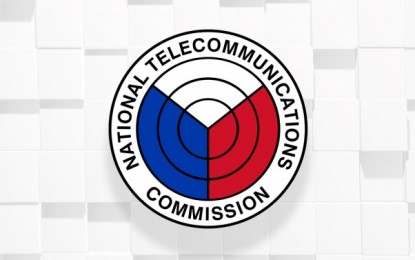 MANILA – Telecommunications companies Globe and Smart on Tuesday assured that they comply with the recent directive of the National Telecommunications Commission (NTC) to block malicious uniform resource locators (URLs) in spam text messages to help protect the public against scammers.
In a statement, Globe said it "welcomes" the directive as it institutionalizes the fight against spam and text scams.
"Globe has long been blocking spam and scam text messages we detect, including those containing malicious URLs or links. This is part of our ongoing effort to filter out dangerous SMS to protect our customers," it said.
To help boost its response against the rising number of spam messages, Globe will coordinate "closely" with the NTC to come up with new solutions to further protect its users against online fraud.
"We reiterate our call on all stakeholders to heighten vigilance and take proactive steps to support industry efforts against escalating threats," it said.
On the other hand, Smart vice president and head of regulatory affairs Roy Ibay said the directive comes after the NTC organized a meeting with telcos to collaborate and craft a memorandum aimed at deactivating links that lead to malicious sites.
"Smart has been conducting such efforts in the past which have led to 342 million 'smishing' messages blocked from June to August alone," Ibay said.
From January to August this year, Smart blocked a total of 11.3 billion attempts to access malicious sites and a total of 5.5 million domains with malicious URLs related to phishing, spam, and hoax.
A total of 342 million SMS messages and 167,000 mobile numbers were also blocked due to phishing and scams from June to August alone.
Earlier, the NTC ordered the country's three telecommunications companies (telco)—Globe, Smart, and DITO—to block domains or any links in text scams through a memorandum dated Tuesday.
The three telcos are expected to block these URLs through a database collected from various government bodies such as the NTC, National Privacy Commission, Department of Trade and Industry, law enforcement agencies, and reports from mobile users.
These companies were also ordered to submit a written report of compliance to the NTC on or before Sept. 16. (PNA)