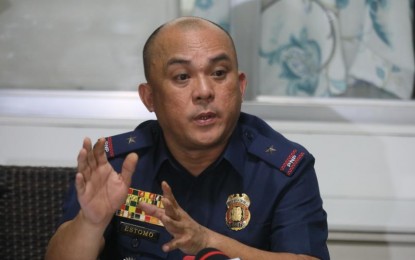 MANILA – Officials of the Philippine National Police (PNP) informed senators on Thursday that a number of videos showing violence or other criminalities, which have alarmed many Filipino netizens, did not happen within Philippine territory.
During the inquiry conducted by the Senate Committee on Public Order and Dangerous Drugs chaired by Senator Ronald Dela Rosa, Senator JV Ejercito showed six crime videos that have gone viral on social media.
Out of the six, only three videos were confirmed by the PNP to have happened in the Philippines.
One video shown by Ejercito was a CCTV footage from an alleged kidnapping incident that happened on the Skyway.
Brig. Gen. Jonnel Estomo, National Capital Region Police Office (NCRPO) regional director, did not immediately give any details on the three videos that supposedly happened abroad. But he did elaborate on those that happened in the Philippines.
As to the "Skyway" video, Estomo denied that it was a kidnapping but rather a robbery/holdup incident that was already considered to have been solved.
Estomo said the victim was a Malaysian national who have already pinpointed one of the three suspects.
He also dismissed speculations that the NCRPO is not in control of the peace and order situation in Metro Manila.
"Yung mga (These) viral videos na yan, parang may isang nangyari diyan July pa. Ang nangyari, parang sinabay-sabay nila (there is one there that happened way back July. What happened is like they posted [the videos] all together)," Estomo told senators.
However, Estomo said he is taking it as a challenge to his leadership and vowed that the NCRPO is working to reduce the number of crimes happening within its jurisdiction.
"Huwag kayong mag-alala. Sa (Don't worry. In our) police visibility natin ngayon, palagay ko mababawasan yung (now, I think we can reduce incidents of) kidnapping at (and) abduction sa (in) Metro Manila. Huwag kayong mag-alala sir, sagot ko lahat yon, sir (Don't worry sir. I'll take care of it all, sir)," Estomo told Dela Rosa.
"Yan ang (That's the) commander. Tanggapin mo lahat ng (accept all your) failure and success ng (of your) unit mo and I appreciate you for that," the lawmaker responded.
A second video was confirmed by the PNP-Calabarazon to have happened in Kawit, Cavite wherein an unidentified Chinese-looking male cadaver was recovered.
Southern Police District also confirmed the third video to have transpired last July at a condominium in Parañaque wherein one of the victims was a Chinese national and 12 private Protective Agents providing security services as "bodyguards" to some VIPs were identified as suspects.
Senator Dela Rosa, a former PNP chief, called on the public not to be alarmed by all the violent videos they see on social media.
"If this problem is purely public order or purely public safety, alam ko kayang-kaya ng PNP yan (I know that the PNP can solve that). They can catch up whatever challenges na nasa harap natin ngayon. Kayang-kaya ng PNP yan (that is in front of us now. The PNP can solve that)," Dela Rosa said.
Meanwhile, the Filipino-Chinese Chamber of Commerce and Industry, Inc. (FCCCII) also requested to its members not to spread unverified news or rumors on social media or messaging applications.
"These unverified information may cause unnecessary panic and harm the international image of the Philippines as a tourism and investment destination," FCCCII's statement sent to the committee read.
Recently, Senate Resolution 185, 194, 195, and 287 were filed by Senators Imee Marcos, JV Ejercito, Grace Poe and Ramon Revilla Jr., respectively, appealing to Dela Rosa's committee to investigate the alleged rise in the number of kidnappings and abductions in the country. (PNA)