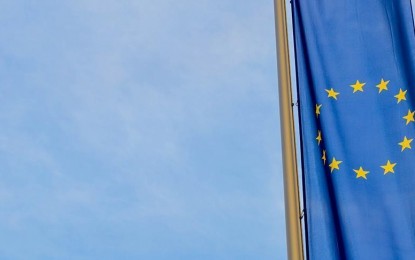 BRUSSELS – The EU on Wednesday extended with another six months sanctions of travel ban and asset freeze targeting individuals and entities "responsible" for Russia's war on Ukraine.
"The Council (of the European Union) decided today to prolong the duration of the restrictive measures targeting those responsible for undermining or threatening the territorial integrity, sovereignty and independence of Ukraine for a further six months, until 15 March 2023," the EU institution representing member states said in a statement.
With the decision, as many as 1,206 people continue to be banned from traveling to the EU while their European assets remain frozen, as well as the funds of further 108 entities.
"The EU resolutely condemns Russia's indiscriminate attacks against civilians and civilian infrastructure," the statement said, urging Russia "to immediately and unconditionally withdraw all its troops and military equipment from the entire territory of Ukraine."
The EU has applied sanctions for undermining Ukraine's sovereignty since 2014.
The blacklist has been significantly extended since Russian began its war on Ukraine on Feb. 24.
In addition to the individual measures, the EU imposed seven sets of economic sanctions, including a prohibition of gold, oil, and coal imports, an export ban on luxury goods and high technology, as well as excluding Russian and Belarusian banks from using the international payment system SWIFT. (Anadolu)