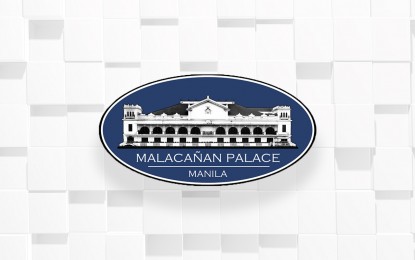 MANILA – Malacañang on Thursday said it is waiting for the Department of Migrant Workers' (DMW) comment on reports that hundreds of Filipino employees have been stranded at a US military base on Diego Garcia island due to a wage dispute between a major American contractor and the Philippine government.
This, after a report from The Washington Post showed that Filipino officials had earlier asked the employer, Kellogg Brown & Root (KBR), to raise the workers' wages to meet US federal minimum wage rate. However, the company is "pressuring employees to continue working at current wages."
The report said KBR "emotionally blackmailed" the government by allegedly canceling all charter flights from the island to the Philippines since January.
However, KBR vice president of global marketing and communications Philip Ivy rejected the accusation.
Press Secretary Trixie Cruz-Angeles said the Palace is relying on DMW Secretary Susan "Toots" Ople to release a statement on the issue.
She said she has no word whether President Ferdinand "Bongbong" Marcos Jr. would raise this during his trip to the US this month.
Marcos is scheduled to leave for New York on Sept. 18 and will return to the Philippines on Sept. 24.
"Whether or not it's going to be brought up, we will have to see about that one. But for the moment, we're relying [on] and monitoring from the Department of Migrant Workers. It's still in the hands of Sec. Toots. We will wait for her report. Malacañang relies heavily on the people who are directly involved on this one," she said in Palace press briefing.
KBR employs more than 1,200 mostly Filipino workers at Diego Garcia as clerks, warehouse workers and in other semiskilled jobs.
It offers construction services such as industrial buildings, government building, complex refineries, warehouses and other projects. (PNA)