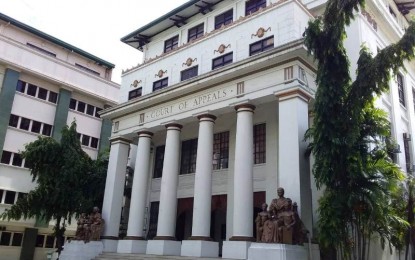 MANILA – Senator Christopher Go is proposing the creation of additional divisions in the Court of Appeals (CA) and the National Labor Relations Commission (NLRC) to unclog the appellate court's dockets.
Go's Senate Bill Nos. 1186 and 1187 seek to amend Batas Pambansa Bilang 129 or the Judiciary Reorganization Act.
"Let us help strengthen the judiciary in fulfilling its role and functions. Kailangang agarang naaaksyunan at nabibigyang pansin ang lahat ng mga kaso nang walang pili at walang pinapanigan kundi ang katotohanan at kung ano ang makatarungan. Tandaan natin na (All cases need immediate attention and action without bias but only truth and what is just. Let us remember that) justice delayed is justice denied," Go said in a statement on Monday.
The bills mandate the CA to hold continuous trials and hearings which "must be completed within three months unless extended by the Chief Justice of the Supreme Court."
During the budget hearing of the judiciary conducted by the Committee on Finance on Monday, the CA proposed an additional PHP500 million to its approved PHP2.10 billion fund for 2023.
Acting Presiding Justice Remedios Salazar-Fernando said the money will be used for the reconstruction of the CA office in Cagayan De Oro City that was damaged by an earthquake three years ago, among others.
The magnitude 6.6 earthquake struck near Cotabato on Oct. 29, 2019 and was felt in Cagayan de Oro City and Misamis Oriental.
"We have to transfer to Xavier University only last week. Even in Cebu, also we have to increase the payment of our rentals. Rest assured that we will always perform our mandate and we will assure you that justice will be felt by our people," Fernando told the committee.
She reported that the CA has solved 3,003 cases in less than a year.
"We have only one case which is three years old. So, wala na pong (there are no more) five years and 10 years," Fernando added.
Under its mandate, the CA is being given 12 months to decide on a case submitted for its decision. (PNA)