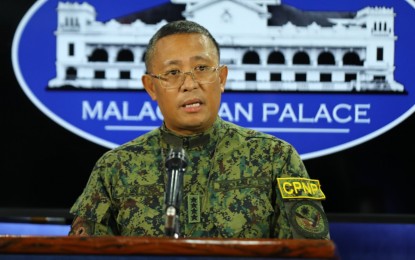 MANILA – The crackdown on Philippine Offshore Gaming Operators (POGOs) linked to illegal activities is part of the government's efforts to preserve the country's safe business climate, the Philippine National Police (PNP) said on Tuesday.
"With the crackdown, what we are doing with undocumented, overstaying, expired visa or working permits of POGO workers, it will soon give our country a better business climate since part of the requirement for foreign workers are clearances that they are not wanted or facing any criminal charges in their country, and that they will be required to obtain National Police Clearances and NBI clearances," PNP chief Gen. Rodolfo Azurin Jr. said in a message to the Philippine News Agency.
The country's top cop also assured there is no lawlessness in the country and that criminals will be prosecuted for their illegal activities.
"In the same manner, POGO and other foreign nationals working here must have a monitoring mechanism to ensure that they are not violating our laws with impunity," he added.
This came as the PNP and other law enforcement agencies intensified operations amid reports of abductions of foreign POGO workers, mainly Chinese nationals, by their compatriots.
Azurin said the PNP Anti-Kidnapping Group has solved nine of the 17 POGO-related kidnapping cases reported since January this year.
Out of this figure, one case has been marked as cleared while seven other cases remain under investigation.
To further boost the police's investigative capacity in POGO-related incidents, Azurin said the police force is seeking to forge a better coordination with concerned government agencies such as the Bureau of Immigration (BI) and Philippine Amusement and Gaming Corporation.
Azurin said this cooperation is in line with operational plans to conduct on-the-spot records verification of foreigners and enforcement of applicable laws and local ordinances that regulate business operations.
BI joins crackdown
Meanwhile, the BI said it is closely working with law enforcement agencies in addressing criminal activities linked to POGOs.
"We want harmonized actions by the local law enforcement agency and the Bureau of Immigration. Because there are trends that appear that there are criminal activities, it is very important for the local law enforcement agencies to contact the BI because the cases have a criminal aspect and there is also an immigration aspect," BI spokesperson Dana Sandoval said in a Laging Handa briefing on Tuesday.
Sandoval, meanwhile, reported that the foreigners rounded up during the raid conducted together with the National Bureau of Investigation (NBI) in Angeles City, Pampanga are now under the BI's custody.
"Now, these people are facing deportation because apart from the criminal aspect of what they did or there is a criminal aspect that they did here, there is also an immigration aspect to that. During the inspection, it was evident that many of them are undocumented -- either overstaying or having work visas that are not compatible with what they are currently working on," Sandoval added.
She explained that when these foreign nationals arrived in the country, they presented complete documents as tourists but their real intentions were different from what they have presented.
"So that's the job of our local law enforcement agencies as well as our intelligence division to arrest them for violation of the conditions of their stay," the BI spokesperson said.
Meanwhile, Sandoval said they are ready for the influx of returning or vacationing Filipinos for the holidays.
"Recently, one batch of immigration officers just graduated, so we're looking at deploying them this 'ber' months to be ready for the expected increase in passengers. Although we are still not seeing pre-pandemic levels, we are seeing that the number of travelers is gradually increasing and we are anticipating that by November or December it will increase because of the Christmas season and in the New Year," she added. (with Ferdinand Patinio/PNA)