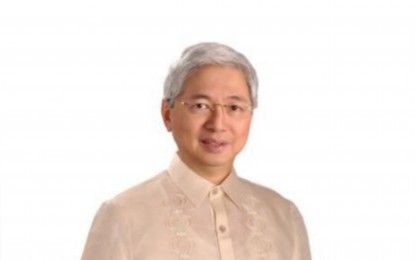 MANILA – The Philippines remains an attractive market for the franchising industry as demand is supported by the growing middle class and the Filipinos' love for food, Department of Trade and Industry (DTI) Secretary Alfredo Pascual said.
In his video message during the Franchise Asia Philippines (FAPHL) 2022 virtual conference Tuesday, Pascual said franchisees are urged to set up their businesses here with the country's healthy business climate.
"The Philippines is the 7th largest franchise market in the world, contributing 7.8 percent to our country's gross domestic product (GDP) and creating two million direct and indirect jobs. With a growing middle class, our country is considered one of the largest franchise markets in the Southeast Asian region. Eating at a popular establishment or owning branded items signals societal status in one of Asia's most social media savvy populations," he said.
The DTI chief said franchising has helped aspiring Filipino entrepreneurs to start their own business as businesses through franchising have higher success rates.
"Unlike starting a business on your own, franchisees build on tried-and-tested business models. A team of experts guides franchise owners to achieve management and operational efficiencies, as well as excellent quality control systems," Pascual said.
He added the Philippine market has a "big appetite" both for food and non-food categories of the franchising sector.
Citing FAPHL's data, Pascual said an estimated 1,800 franchising brands in the domestic market are engaged in the food category with a total value of PHP538 billion.
"Pandemic or not, the Philippine food service sector is growing as demand for convenience grows," he said.
On the other hand, non-food franchising shares 29 percent of franchise brands in the country with an aggregate value of PHP67 billion.
Emerging non-food franchising businesses in the country include health and beauty products, affordable indulgences, clinics, laundry services, homeschooling, and microfinance, among others, he added.
Pascual said the franchising sector supports the growth of micro, small and medium enterprises (MSMEs) in the country.
"DTI is directing its efforts to support MSMEs post-Covid-19 by helping them access capital, access technology, and access to marketing resources," he said.
Pascual urged MSMEs, including those in the franchising industry, to adopt digitalization to remain competitive and relevant in the fast-changing market. (PNA)