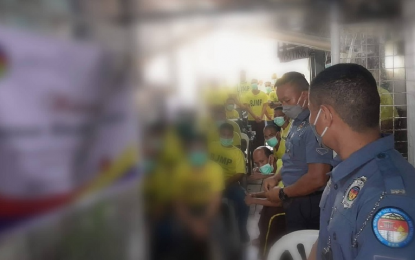 SAN JOSE DE BUENAVISTA, Antique – Some 324 local sugar migrants or sacadas from Antique on Wednesday received cash assistance to augment their meager income while 52 persons deprived of liberty (PDLs) were also provided with financial aid to share with their families.
The sacadas each received PHP2,000 while PDLs each got PHP5,000, or a total of PHP908,000, under the aid to individuals in crisis situation (AICS) of the Department of Social Welfare and Development (DSWD) during the People's Day held in the municipality of Culasi with Antique Governor Rhodora J. Cadiao leading the distribution.
"The sacadas were given AICS because of their insufficient income for their families," said Social Welfare and Development (SWAD) Antique team leader Melrose Amaran in an interview.
She said that sacadas could barely provide for the food and school supplies of their children despite that they needed to work in the sugar plantations of Negros Occidental.
Meanwhile, the assistance to PDLs conducted at the Bureau of Jail Management and Penology (BJMP) in Culasi town is expected to help meet the needs of their family.
On Sept. 19, 186 PDLs from the Antique Rehabilitation Center (ARC) in San Jose de Buenavista also received their AICS.
The DSWD will also distribute similar assistance to 133 PDLs at the BJMP in San Jose de Buenavista on Sept. 26. (PNA)