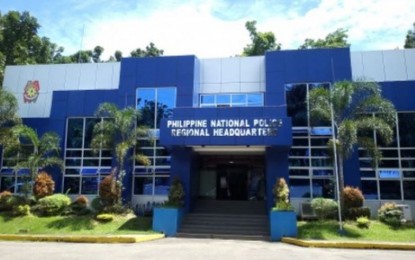 TACLOBAN CITY – Policemen in Eastern Visayas (Region 8) arrested 560 personalities during its weeklong regionwide simultaneous one-time, big-time operations against illegal gambling.
The operations from Sept. 12 to 18 led to the confiscation of a total of PHP77,420 bet money out of 195 operations conducted in the region's six provinces, the Philippine National Police (PNP) said in its report released on Thursday.
Among those arrested were two operators, a financier, 167 bettors, eight ushers, 11 collectors, and 371 players, said Eastern Visayas PNP regional director Brig. Gen. Rommel Francisco Marbil.
At least 196 illegal gambling activities were cracked down including cockfighting, "cara y cruz" (heads and tails of the coin), "pusoy" (shedding card game), "tong-its "(three-player rummy card game), "lucky 9", mahjong, "video karera", unlicensed small-town lottery, and others.
Likewise, 129 cases were filed in court following their arrest.
"I direct all field units to continue to intensify our drive against all forms of illegal gambling in your areas of jurisdiction to prevent these violators and operators from engaging further in similar illicit activities," Marbil said.
Operating teams of the different provincial, municipal and city police offices carried out the said simultaneous operations all over Eastern Visayas. (PNA)