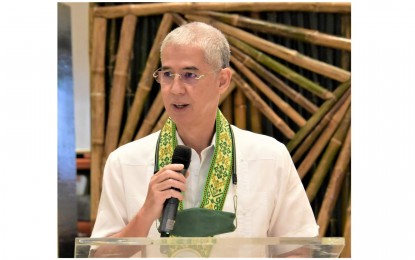 BACOLOD CITY – The Negros Occidental provincial government is advocating bamboo planting to improve water resource management and promote the emergence of its previously unknown uses in the 1st Provincial Bamboo Fair which kicked off on Monday.
The five-day event at the Ayala Malls Capitol Central, held as part of the 2022 Philippine Bamboo Month, seeks to revitalize the bamboo industry in the province.
Governor Eugenio Jose Lacson said the bamboo fair is proof of the province's commitment to strengthen the water sector as it steps up to address problems that affect the state of the forest cover, flora and fauna, and other environmental problems.
"It is my hope that this activity will be the start of our serious efforts in promoting the planting of bamboo. Without serious and committed intervention, the decline of the state of our environment, including that of our water security will continue to persist, and inevitably worsen," he added.
Lacson pointed out that bamboo is a responsive alternative to climate change and has a remarkable growth rate.
It also grows in a variety of conditions, absorbs greenhouse gases, needs no fertilizer, and can substitute for hardwoods, reducing the use of such, thereby protecting the remaining forests, he said.
As part of its initiatives, the provincial government has trained employees in design, architecture, and treatment through the bamboo bootcamp.
Also, it has established linkages with the Base Bahay testing facility for bamboo house technology, and Kawayan Collective, which processes and distributes durable Philippine bamboo as a sustainable construction material.
Other programs include nurseries for bamboo seedlings, partnership with other stakeholders for bamboo growing activities in provincial lots, and identification and geotagging of possible additional plantation sites.
Based on Proclamation No. 1401 signed by former President Rodrigo Duterte last June, September of every year is celebrated as "Philippine Bamboo Month", recognizing the "need to instill in the national consciousness of the Filipino people the importance of the bamboo plant and its products". (PNA)