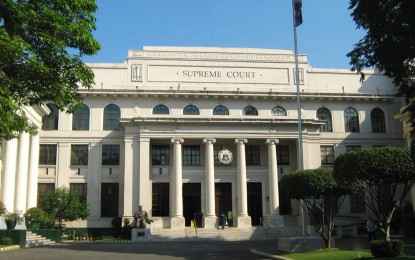 MANILA – The Supreme Court (SC) has cleared a Laguna horologist of drug charges after the high tribunal noted that apprehending officers failed to secure the required witnesses during the inventory of the seized evidence.
The SC First Division acquitted Solayman Manggis and reversed the 2020 ruling of the Court of Appeals that affirmed the Santa Cruz, Laguna Regional Trial Court Branch 27 decision convicting the suspect.
In 2018, the lower court sentenced Manggis to life imprisonment and PHP800,000 in fines for violations of Republic Act (RA) No. 9165, otherwise known as the Comprehensive Dangerous Drugs Act of 2002.
Manggis was arrested in a buy-bust operation at home on Jan. 3, 2015, caught in the act of selling shabu.
He countered it was a frame-up as he was merely repairing watches, his source of income, when four plainclothesmen arrived and arrested him following an alleged complaint by a neighbor.
In the 11-page decision uploaded September 21, the court noted that the seized items were photographed without Manggis' presence as well as witnesses as required by law.
RA 9165, among other things, requires that apprehending teams having initial custody of contraband shall immediately conduct a physical inventory in the presence of the person from whom the items were seized or his representatives along with an elected public official, and a representative of the Department of Justice or the media who shall be required to sign the copies of the inventory of the seized items.
The SC noted that "the prosecution itself was unsure if Manggis was indeed present during the inventory of the seized items" and noted that among the supposed witnesses required under the law, only village officials were present.
The court turned down the prosecution's explanation that the arrest was done on a Saturday following New Year's Day as reason why mandatory witnesses were unavailable.
"Surely, that the date of the arrest was a Saturday immediately following the special non-working holiday on January 2 is nowhere near a justifiable ground for the absence of the required insulating witnesses," the court said.
The tribunal explained that witnesses will ensure that the chain of custody is observed and remove any suspicion of tampering, planting or contamination of evidence.
"Even assuming that the inventory and photographing of the seized articles were made in the presence of two elected public officials, still the superfluity cannot justify the absence of the other required personalities therein," the court said. (PNA)