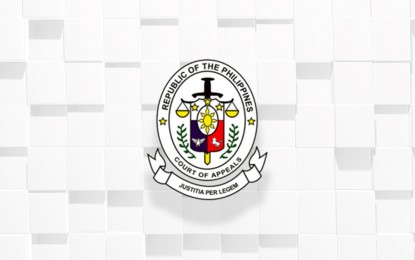 MANILA – The Court of Appeals (CA) has affirmed the jail sentence of a man caught in Cebu City carrying an unregistered firearm in plain sight.
The appellate court's 19th Division affirmed the 2017 guilty verdict by the Cebu City Regional Trial Court Branch 12 on Roberto Abanilla, who was sentenced to up to six years behind bars.
Abanilla was charged with illegal possession of firearms after he was arrested on March 13, 2012 in Barangay Suba by police officers conducting a surveillance operation on illegal drug activities.
The cop noticed that the accused, who was idling his time away at the entrance to an alleyway, had a gun tucked under his waist, with the weapon's handgrip visible.
Accosted by lawmen, Abanilla admitted he did not have the necessary documents for the firearm.
The court dismissed the accused's claim that since only the handgrip of the firearm was seen by the police protruding from his waistband and not the entire weapon, there was no crime considered committed and his warrantless arrest was unjustified.
He also claimed that no seizure receipt was issued by the arresting officer for the gun and neither was there a testimony from the prosecution regarding the existence of an inventory of the recovered item.
"We do not consider this a ground to doubt Abanilla's liability for the charge against him. Unlike narcotic substances which are indistinct, not readily identifiable, and easily open to tampering, alteration or substitution either by accident or otherwise, the subject firearm in this case does not have such characteristics," read the CA ruling dated September 21. (PNA)