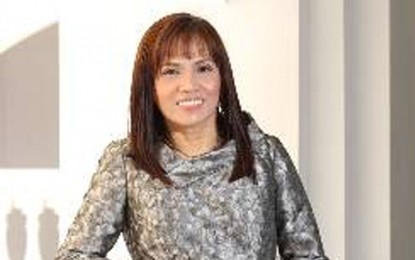 MANILA – The Bureau of the Treasury (BTr) again rejected bids for the 91-day and 364-day Treasury bills (T-bills) on Tuesday but partially awarded the 182-day tenor after investors asked for high yields.
The average rate of the six-month paper rose to 3.958 percent from 3.810 percent during the auction last Sept. 19.
Meanwhile, had the auction committee fully awarded the three-month paper, its average rate would have risen to 4.397 percent and the one-year tenor to 4.888 percent.
These were at 2.070 percent and 3.782 percent for the three-month and one-year T-bills, respectively, during the auction last Aug. 22.
The BTr offered all tenors for PHP5 billion each and only the six-month paper was oversubscribed at PHP9 billion.
Total bids for the 91-day T-bill amounted to PHP4.6 billion while it reached PHP4.064 billion for the one-year paper.
The auction committee awarded the 182-day paper for PHP3.35 billion.
"We only partially awarded six-month so average yield is within (a) reasonable level given market backdrop," National Treasurer Rosalia de Leon told the Philippine News Agency, referring to the continued monetary policy tightening both here and overseas due to elevated inflation rate.
The government targets to borrow more than 70 percent of its funding requirements from domestic creditors this year, a move it has adopted for years now to take advantage of the low interest rate environment in the domestic economy and to address currency valuation movements.
Asked if the government's domestic borrowing program for the year would still be met amidst the recent rejections during T-bills auctions, de Leon said "remember we had a strong RTB (retail treasury bond) issue, including switch."
She was referring to the swap option of the RTB issuance wherein investors of previously issued debt papers identified by the BTr as qualified to be swapped to the securities being offered for auction can submit it to avail of the fresh issuance.
BTr sold a total of PHP420.44 billion worth of five-year RTBs last September, PHP108.52 billion of which was the amount of debt papers submitted for swap. (PNA)