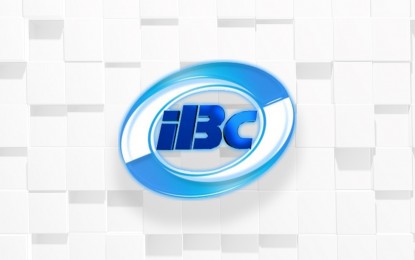 MANILA – House Committee on Appropriations senior vice chair Rep. Stella Luz Quimbo on Tuesday expressed support for the Office of the Press Secretary's (OPS) call to fund state-run Intercontinental Broadcasting Corp. (IBC 13).
Quimbo, an economist-lawmaker, noted that the broadcast firm may cease operations by January 2023 should Congress fail to provide its funding, which would also mean loss of income for some 300 employees and more than a hundred retirees.
Privatization of IBC-13, an attached agency to the OPS, has been part of the government plan. However, she said the broadcast station could not be sold if its market value would not increase to at least PHP2 billion.
"Pero sa ngayon, or even by June 2023, hindi aabot sa PHP2 billion ang value ng IBC (But as of now, or even by June 2023, the value of IBC would not reach PHP2 billion)," Quimbo said.
"Ang naging proposal sana ng ating Press Secretary, pondohan sana ang IBC para magawan ng programa, mapataas ang value nito, and at a certain point, mabenta nila and get PHP2 billion from privatization. Kung magsasara siya by June 2023, hindi mo siya mabebenta (The proposal of Press Secretary is to fund the IBC to create programs, increase its value, and at certain point, sell and get PHP2 billion from privatization. If it will close by June 2023, it can be sold). You'll be left with stranded assets," she added.
Quimbo said IBC-13's receivables from advertisers or partners like the Department of Education — which aired some of its educational programs to the network at the height of the Covid-19 pandemic — may be insufficient to cover its operation costs.
Earlier this month, Press Secretary Trixie Cruz Angeles appealed to lawmakers to earmark funds for IBC-13's operations, noting that its current market value stood at below PHP100 million which makes it improbable to sell.
The OPS has a total proposed budget of PHP1.2 billion for 2023 under the National Expenditure Program, the budget proposal prepared and submitted by the Executive branch to Congress for its approval.
Of the amount, PHP473.17 million will go to the head office and PHP748.3 million to its six attached agencies and state corporations. There was no funding for IBC-13 and the Apo Production Unit, another attached agency to the OPS.
While IBC-13's fate is up to the "wisdom of the Congress," Quimbo said some of the items in the budget proposal may be realigned.
"Halimbawa po, there are some items na hindi namin maintindihan bakit may ganong klaseng expected spending. Kailangan daw halimbawa magbayad ng taxes on certain items pero sa tingin naman naming (Like for example, there are some items that we cannot understand why there such kind of expected spending. Like for example, paying taxes on certain items but we think it is), tax exempt," she said.
"Or number two, meron mga items na ang laki ng appropriation, pero based on historical performance, hindi naman talaga naa-absorb ng agency yung ganoong kalaking pondo (there are items that have big appropriations, but based on historical performance, the agency does not absorb that big budget) all in one year," she said. "'Yun ang sa tingin kong two examples na pwedeng pagkunan ng pandagdag doon sa items na walang pondo (That's I think are two examples that can be the source of additional funds for items that have no budget). (PNA)