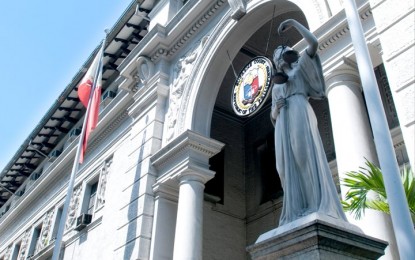 MANILA – The Supreme Court (SC) has turned down the appeal filed by a Catbalogan, Samar man convicted for shooting to death his drunken friend when the latter pulled out a knife to threaten him,19 years ago.
In a resolution published online on September 21, the SC First Division affirmed the lower court in finding Dominador T. Araza guilty of murder for the death of Diego Badenas and sentence him to reclusion perpetua, which is 20 to 40 years imprisonment.
Court records showed that on July 25, 2003 in Barangay Poro, Zumarraga, Samar at a public dance during the town's fiesta, Araza claimed he was asked by friends to pacify their friend, Badenas who was being unruly during a card game.
Earlier in the day, Badenas asked Araza to contribute to their drinking session and he tried to lure the victim away from the gambling area where he was causing a commotion.
Araza alleged that he shot Badenas who pulled out a rusty fan knife on him, killing the latter.
In turning down the accused's claim of self-defense, the SC said once the victim had started struggling with his weapon, the accused should have escaped, and that Araza's order for Badenas to drop the knife and threatened to shoot him otherwise is "a perverse desire to kill and not an act of self-preservation".
"(W)hen Diego failed to immediately open the fan knife due to his intoxicated state, there was an interruption in the alleged aggression which should have given Araza the opportunity to escape," the High Court said. (PNA)