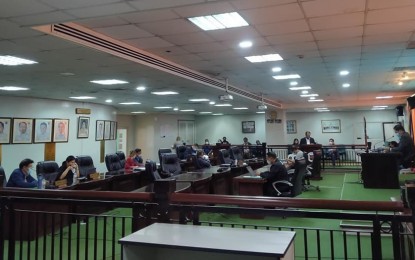 ILOILO CITY – A member of the Sangguniang Panlalawigan (SP) of Iloilo is eyeing the passage of his proposed ordinance calling for the establishment of evacuation centers for animals during natural disasters and calamities before this year ends.
Board Member Rolando Distura, author of the proposed ordinance, said on Wednesday that it would initially focus on companion pets, mostly dogs and cats.
"While we evacuate and make our people safe, but how about our companion pets that are part and parcel of our lives? In such instances they have to be separated in a place where they are secured and will not mingle with people since they also need to rest," he said in an interview.
He said having these pets together with evacuees would be a health concern and might also create a social concern since some evacuees might be uncomfortable seeing companion animals around them.
The board member added that there are pet owners who risk their lives while trying to retrieve their pets that they left at home, while others opted not to go to evacuation centers since they do not want to leave their pets behind.
With the facility, the owners will also have peace of mind that their pets are being taken care of.
Distura recalled that he established a cattle relief park back in his town in Dumangas, Iloilo when he was still its mayor where animals such as cattle, pigs, carabaos, and goats are kept each time there is a flood.
It was situated in an elevated portion of the town, bigger than a basketball court.
Dumangas has been a Hall of Fame Awardee for the Gawad Kalasag of the National Disaster Risk Reduction and Management Council and a Galing Pook Awardee on Disaster Management.
In the proposed ordinance, one town in each of the province's five districts will be identified as the site for the evacuation center and other towns are encouraged to follow.
"It is being strongly encouraged that for every evacuation center (for humans) there will also be separate and distinct center for companion pets with good ventilation and accommodation," he said.
During the SP regular session on Tuesday, the proposal was referred to the committee on disaster risk reduction and management and climate change for a hearing most likely in October and is targeted to be passed within the year. (PNA)