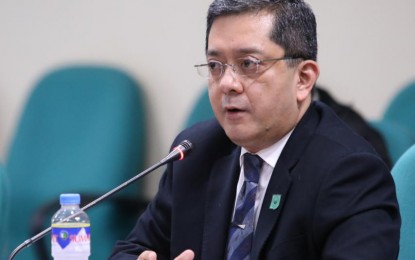 MANILA – The appointment of two more commissioners in the Commission on Elections (Comelec) is vital to the poll body's transformation, its chief said on Friday.
"To fill up the vacant positions is to complete the transformation process -- the institutional and structural reforms that need urgent attention. Expeditious case resolution and disposition is certainly one of these. We need our two (Commissioners) badly," Comelec chairperson George Erwin Garcia said in a message to reporters.
Meanwhile, Garcia said they have decongested their dockets of cases after devising a system.
"As a result, almost 75 percent of pending cases have been disposed of in a matter of two months," he said.
Garcia's remarks came after the Commission on Appointment (CA) bypassed the appointment of Commissioner Nelson Celis, along with some other Cabinet officials due to "lack of time".
Garcia hoped that President Ferdinand "Bongbong" Marcos Jr. will issue a reappointment for Celis, for him to function even before the Congress' session resumes in November.
"We can only hope that that will happen. Immediate assumption certainly would help," the Comelec chief added.
Asked if he will formally make a request to Malacañang, Garcia said, "No, we cannot do that. It's an absolute prerogative of the appointing authority."
Celis, an information technology expert, was appointed to the Comelec by the President in August.
The Comelec is currently composed of Garcia, and Commissioners Socorro Inting, Marlon Casquejo, Aimee Ferolino, and Rey Bulay. (PNA)