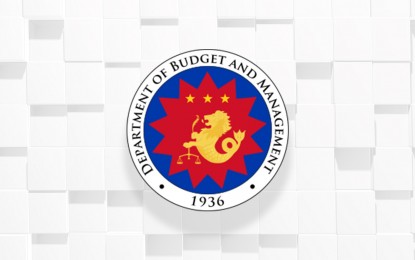 MANILA – The Department of Budget and Management (DBM) on Friday warned the public against falling victims to scammers pretending to be Secretary Amenah Pangandaman.
In a press statement, the DBM disowned the Facebook account holder Aminah F. Pangandaman who "promises to facilitate transactions with the DBM."
The DBM declared as fraudulent the transactions made by and with the impostor on Facebook.
"This is to warn the public against transacting with the Facebook account Aminah F. Pangandaman. The said account entices the public with a promise of financial assistance to be paid through [virtual wallet] GCash, then asks for the personal pin (personal identification number) to be able to access the public's account," the DBM said.
The DBM urged the public to be "more vigilant and discerning," saying it does not and will not authorize any person or group to solicit money to facilitate transactions.
"The Department upholds with integrity, diligence, and transparency, the provisions of existing laws, rules, and regulations on the release of all funds," it said.
"We, at the DBM, under the leadership of Secretary Pangandaman, condemn such fraudulent activities and are coordinating with proper authorities to investigate, determine, as quickly as possible, those who perpetuate the scam, and to allow them to face the full force of the law," the DBM added.
The DBM also encouraged the public to report similar cases and other spurious activities by calling (02) 865-7-3300.
It ensured that all information that will be reported by tipsters "will be treated with the utmost confidentiality."
"We reiterate that our mandate is to manage the people's money, and its processes are clearly outlined in the Citizen's Charter, which you may find in our offices and on our official website," the DBM said.
"We will not tolerate or condone false representation or solicitation of this kind in any way, shape, form, opportunity, or manner, as these are illegal and unlawful," it added.
The DBM earlier cautioned the public against fake solicitation activities of people posing as personnel of the agency.
It already sought the assistance of the Department of the Interior and Local Government and the National Bureau of Investigation to track down those behind the fraudulent solicitation schemes. (PNA)