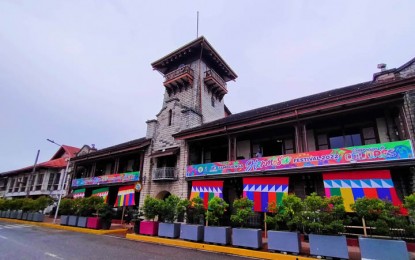 ZAMBOANGA CITY – Flying of drones over certain places, bringing of backpacks, and wearing of baseball caps are banned to ensure the safety and security of attendees in the Zamboanga Hermosa Festival that reeled off Saturday.
The highlight of the Zamboanga Hermosa Festival is the feast of Our Lady of the Pillar, the most revered saint of this city, on October 12.
Mayor John Dalipe's Executive Order (EO) JD 2022-058 prohibits the flying of drones, except those from the police, military, and Office of the City Administrator, 24 hours a day from October 3 to 13 above the vicinity of Santuario de la Nuestra Señora La Virgen del Pilar.
The EO also disallows bringing of backpacks, wearing of baseball caps or fedora hats, waistcoats (vests), and hooded or non-hooded jackets, except for children 12 years and below but subject to security checks.
The "no face mask, no entry" to the shrine policy, security checks of personal belongings, and bringing of alcohol or hand sanitizer for all shrine-goers are also imposed.
Parking will be allowed at Paseo del Mar, subject to payment of prescribed fees, and in the campus of the Zamboanga State College of Marine Sciences and Technology.
Dalipe led the opening salvo of the Zamboanga Hermosa Festival Saturday at Paseo del Mar complex.
This year's festival is anchored on the theme, "Celebracion de Colores (Celebration of Colors)", to signify the colorful history, rich heritage, and diverse cultures of Zamboanga.
The celebration is the first in-person event since the outbreak of the coronavirus disease 2019 pandemic in 2020. (PNA)