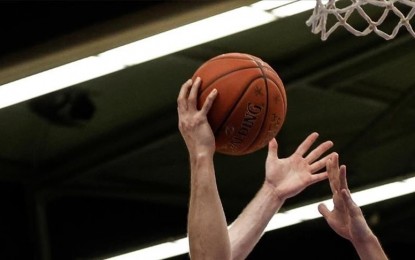 MANILA – Kai Sotto put up some impression against a National Basketball Association squad, helping the Adelaide 36ers pull off a huge breakthrough in their American tour by beating the Phoenix Suns, 134-124, in a preseason game at the Footprint Center in Phoenix.
Sotto finished with 11 points on 3-of-6 shooting including 1-for-2 from long range alongside two rebounds, one assist, and two steals in 18 minutes off the bench for Adelaide, which is using the US trip for its own preseason preparations for the upcoming Australian National Basketball League season.
Craig Randall led the team with 35 points on 13-of-21 shooting including 9-for-17 from beyond the arc, three rebounds, two assists, two steals, and one block.
Robert Franks added 32 points on 11-for-20 field goals including 6-for-10 on threes, seven rebounds, three assists, two steals, and one block.
Antonius Cleveland chipped in 22 points on 6-for-10 field goals including 3-for-4 from long range, five rebounds, one assist, one steal, and two blocks.
Overall, the 36ers showed that they can still light it up from deep even if they are using an arc 24 feet away from the rim, going 24-of-43 on threes in total to make it up for an error-prone game in which they committed 22 turnovers.
Cameron Payne put up 23 markers, four boards, one dime, and two steals off the bench, while Mikal Bridges and Deandre Ayton each added 22 points for the Suns. (PNA)