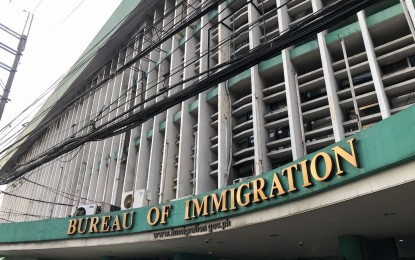 MANILA – Two foreigners wanted in their countries were arrested by government agents in recent separate operations in Metro Manila and Central Luzon, the Bureau of Immigration (BI) reported on Tuesday.
In a statement, Commissioner Norman Tansingco said a Norwegian man accused of sexually molesting minors in his country and a Chinese man wanted for running a pyramid investment scam were apprehended by operatives from the bureau's fugitive search unit (FSU) in Angeles City, Pampanga, and Malate, Manila respectively.
Karstein Kvernik a.k.a Krokaa Karstein Gunnar, 50, was arrested in his house at Sameerah Subdivision in Angeles City on Sept. 24.
Tansingco described Kvenvik as a high-profile fugitive who is charged with multiple sex-related crimes in Norway.
Information obtained from the International Criminal Police Organization's (Interpol) national central bureau in Manila revealed that Kvenvik has outstanding warrants of arrest issued by the Salten and Lotofen District Court in Norway on June 20.
He was reportedly charged with aggravated sexual assault and engaging in sexual activity with a child under 14 years old, in violation of Norwegian laws.
Meanwhile, the Chinese fugitive was identified as Fu Qihao, 44, who was arrested on Sept. 23.
An arrest warrant was issued by Shanghai's Public Security Bureau against Fu for allegedly running an investment pyramid scam that victimized many of his compatriots.
Tansingco said both will be deported for being undesirable and undocumented aliens as their passports were already revoked by their respective governments.
They are detained at the BI warden facility at Camp Bagong Diwa, Taguig City pending deportation. (PNA)