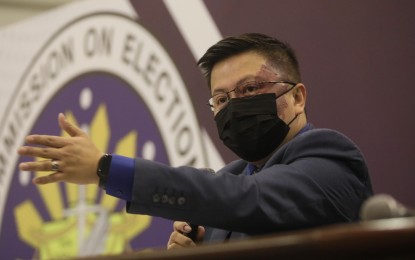 MANILA – The Commission on Elections (Comelec) on Wednesday said it does not support statements calling the looming postponement of the Dec. 5 Barangay and Sangguniang Kabataan Elections (BSKE) a threat to democracy.
"If it is a threat to democracy, the framers of the Constitution would not have included that very provision. I don't think it is a threat to democracy," poll body spokesperson John Rex Laudiangco said in a forum in Manila.
The National Movement for Free Elections and Legal Network for Truthful Elections have expressed opposition against the BSKE postponement, claiming that it is against the principles of democracy.
The poll body official believed that those who make these pronouncements only want the BSKE to push through as scheduled.
"The BSKE is a very personal issue. It is rooted in the lives and of communities, that's why emotions are running high on the matter," he added.
At the same time, Laudiangco said the Commission is mandated to follow what is provided for by law.
"We leave the political issues and discussions to the political departments of government, namely the Legislative and Executive departments of government," the Comelec spokesperson said.
The BSKE postponement bill is only awaiting President Ferdinand Marcos Jr.'s signature before it becomes a law. (PNA)