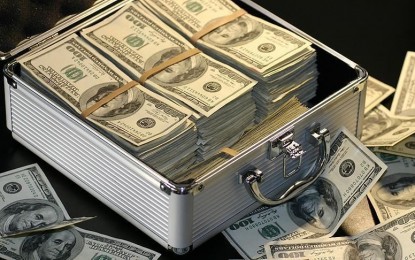 MANILA — S&P Global Ratings has assigned a 'BBB+' rating on the Philippines' proposed benchmark United States dollar-denominated senior unsecured bond offering.
The government's planned bond issuance has the same rating as that of the sovereign.
"The bonds represent direct, general, unconditional, unsecured, and unsubordinated obligations of the Philippines, and rank equally with the sovereign's other unsecured and unsubordinated debt obligations," it said on Wednesday.
This bond offering is the first under the Marcos administration.
Finance Secretary Benjamin Diokno earlier said they will continue to take advantage of local fund sources to help finance the government's programs and projects.
In a Viber message to journalists on Wednesday, Diokno said the local capital market remains the primary preference for the government's fund raising exercises.
He said around 75 percent of this year's PHP2.2-trillion borrowing program is planned for domestic fund sources while the balance will be foreign borrowings —sourced externally and through official development assistance (ODA) loans.
"But sometimes one has to be opportunistic," he added.
The latest US dollar bond offering of the government is the second for this year after the multi-tranche —five-year, 10.5-year, and 25-year— USD2.25 billion global bonds sale last March.
Part of the issuance is the country's first environmental, social, and governance (ESG) bond.
Also, the government issued multi-tranche —five-year, seven-year, 10-year, and 20-year— yen-denominated ESG Samurai bonds last April amounting to JPY70.1 billion (around PHP28 billion). (PNA)