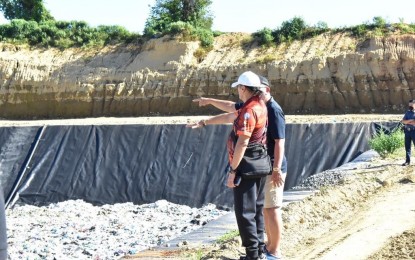 LAOAG CITY – A new sanitary landfill has been opened in Balatong village here to take in residents' residual wastes.
Following an ocular inspection of the landfill, Mayor Michael Keon urged residents to contribute to the city government's waste management efforts by segregating their garbage properly.
He said the "no waste segregation, no collection" policy will be strictly enforced as the new landfill can only accommodate residual wastes.
"I would like to reiterate my commitment to ensuring the proper implementation of Republic Act 9003 or the Ecological Solid Waste Management Act of 2000 and the city's 10-year solid waste management plan," said Keon as he assured the new landfill has met quality standards, unlike the old landfill in Barangay Lagui-Sail.
Earlier, the Department of Environment and Natural Resources ordered the closure of all controlled dumpsites which included the old open dumpsite in Laoag City that has been fully exhausted.
Records show that an average of 30 truckloads of waste are collected daily in the city. This translates to an estimated 50 tons of waste daily.
Laoag officials expect this to increase with the business boom in the city.
City Engineer Manuel Aurelio said the new landfill covering more than six hectares features compartments with retaining walls each measuring 100 meters by 100 meters and canals so rain water would not seep into the landfill. (PNA)