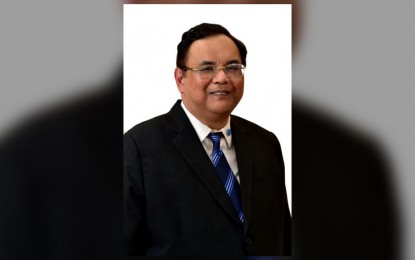 MANILA — Increases in the Bangko Sentral ng Pilipinas' (BSP) key rates continue to impact on the yields of the central bank's term deposit facility (TDF).
On Wednesday, the average rate of the seven-day TDF rose to 4.4343 percent and the 14-day's to 4.4857 percent.
These were at 4.2959 percent for the seven-day and 4.3428 percent for the 14-day TDF during the auction last Sept. 28.
The BSP hiked the offer volume for both tenors to PHP200 billion for the seven-day facility from last week's PHP170 billion, and to PHP140 billion for the two-week TDF, from PHP110 billion in the previous auction.
However, both tenors were undersubscribed.
Total tenders for the one-week TDF reached PHP 170.994 billion while bids for the 14-day facility reached PHP136.151 billion, both of which were fully accepted by the auction committee.
In a statement, BSP Deputy Governor Francisco Dakila Jr. said total tenders submitted during the TDF auction this week "were within the lower range of the volume expected by the BSP."
"The results of the TDF auction continue to reflect the pass-through of the recent BSP policy rate hike on short-term interest rates," he said.
Dakila attributed the slight undersubscription to the "market participants' search for higher yields."
However, he said the financial system liquidity remains ample.
"Moving forward, the BSP's monetary operations will remain guided by its assessment of the latest liquidity conditions and market developments," he added. (PNA)