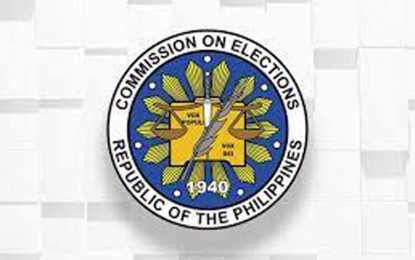 MANILA – President Ferdinand "Bongbong" Marcos Jr. has tapped lawyer Ernesto Maceda Jr. and reappointed engineer Nelson Celis as commissioners of the Commission on Elections (Comelec).
Marcos signed Maceda and Celis' appointment papers on Oct. 3.
Celis was reappointed after his ad interim appointment was bypassed by the Commission on Appointments (CA) on Sept. 28 because of lack of time.
Celis replaced Aimee Torrefranca-Neri who failed to secure the CA's nod in June.
Maceda, on the other hand, replaced George Erwin Garcia who is currently serving as chairperson of the poll body.
The two newly-appointed Comelec officials' terms will expire on Feb. 2, 2029, based on their appointment papers.
Celis, a veteran information technology expert, was first appointed by Marcos as Comelec commissioner in August.
He graduated with a Bachelor of Science in Electronics and Communications Engineering degree at Don Bosco Technical College and finished his master's and doctorate degrees in Business Administration at De La Salle University.
His expertise includes Corporate Governance, IT Governance, Strategic Management, Risk Management, Information Security Management System, Business Process Management, Systems Audit, Project Management, Business Continuity Management, and Event Management.
Celis also served as lead consultant of former Comelec commissioner Resurreccion Borra from 2003 to 2004.
Meanwhile Maceda was a professor teaching election law, administrative law, public officers, public corporations and constitutional law subjects at the law schools of the Pamantasan ng Lungsod ng Maynila (PLM), Far Eastern University-De La Salle University JD-MBA Program, and Arellano University.
Maceda was also a professional lecturer at the Ateneo Law School and was a Master of Laws thesis professor at the PLM Graduate School of Law.
He also served as president and chairman of the Board of the Philippine Association of Law Schools; executive vice president of PLM from 2007 to 2009; dean of PLM's College of Law from 2006 to 2015; and university president of Universidad de Manila from 2015 to 2019.
Comelec en banc now complete
The Comelec, meanwhile, welcomed the reappointment of Celis and the appointment of Maceda, saying this completes the Commission's seven-member en banc.
"They'll have their Oath before Chairman (George) Garcia on Monday, with their formal assumption to office to follow," Comelec spokesperson John Rex Laudiangco said in a statement Thursday.
Aside from Garcia, the en banc is composed of Commissioners Socorro Inting, Marlon Casquejo, Aimee Ferolino, and Rey Bulay.
Laudiangco, meanwhile, said Celis' reappointment will greatly benefit the poll body.
"We sincerely believe that his expertise and long experience in Information Technology will immensely benefit the Comelec and further enhance the automation of the electoral processes. With his reappointment, we look forward to continuing the great relations in the Commission that he had already established following his previous appointment," he said.
Meanwhile, Maceda was elated by his appointment to the Comelec.
"I am humbled to be entrusted with the crucial duties and responsibilities of the Office of the Commissioner. The first principle of democracy is that sovereignty resides in the people and all government authority emanates from them. As guardian of the sovereign will, the Commission on Elections fulfills this task by ensuring that the electoral process is free, fair, credible and honest, orderly and peaceful, informed and meaningful," Maceda said in a statement.
In the private sector, his areas of focus as a partner at Maceda Law include election law practice. (PNA)