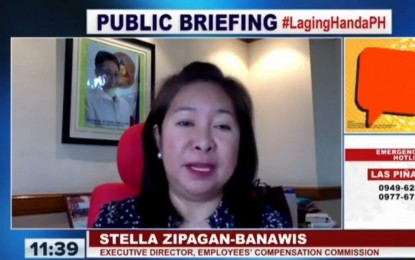 MANILA – The Employees' Compensation Commission (ECC) of the Department of Labor and Employment (DOLE) reminded new employers and human resource officers to maintain a chronological record of sickness, injury or death of their employees in an Employees' Compensation (EC) logbook.
In a notice on its website on Tuesday, Executive Director Stella Zipagan-Banawis noted that the requirement is stated under Presidential Decree 626 or the Employees' Compensation and the State Insurance Fund.
"The maintenance of the EC logbook continues to be mandatory for all employers. We, therefore, remind our employers of their obligations enshrined under our statutory and labor laws," added the ECC chief.
The logbook has no specific format but it must contain the names, dates, and places of contingency, and the nature of the contingency.
It should also include the number of days that the employee was absent from work.
Within five days, the employer should submit the same to the Social Security System (SSS) or Government Service Insurance System (GSIS).
Also, the law provides that should the employer fail to record in the logbook an actual sickness, injury, or death of any of his employees within the prescribed period, the employer may be held liable for 50 percent of the lump sum equivalent of the income benefit to which the worker may be entitled to under the EC program.
"However, the non-compliance of employers with reference to the EC logbook will not deprive the worker of his or her benefits under the EC program," Banawis said. (PNA)