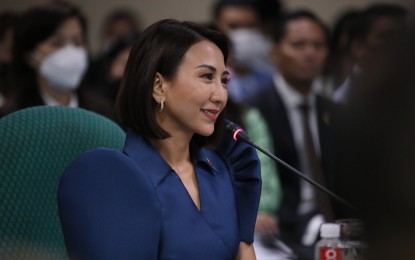 MANILA – The Philippines looks forward to the resumption of Chinese leisure travel to the country, the Department of Tourism (DOT) said Wednesday, indicating readiness to welcome the highly-coveted market.
The statement came after the Chinese Embassy in Manila clarified that the Philippines is not included on the tourism blacklist over offshore gaming operations.
China was the country's top source market before the pandemic, with over 1.7 million travelers visiting the Philippines in 2019.
Tourism Secretary Christina Frasco said these figures alone reflect the "cordial relationship that exists between the Chinese people and the Philippines particularly on the aspect of tourism."
"Currently, China has not yet reopened its borders to outbound leisure travel of its own nationals cognizant of its present outbound restriction to its citizens; thus, registering only 17, 454 visitors to the Philippines in 2020; 6,615 in 2021; and 23,482 in 2022," she said.
"As the Department of Tourism continues to work on supporting the Marcos administration's objective of improving the enabling mechanisms for tourism in the country, we look forward with optimism to the resumption of Chinese leisure travel to our Philippine destinations," she added. (PNA)