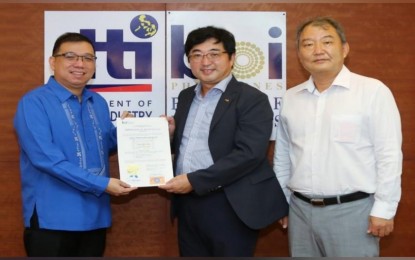 MANILA – The Board of Investments (BOI) said it approved the PHP91.49-million hog production project of Sunjin Farm Solutions in Bugallon, Pangasinan that will increase domestic hog output by PHP563.15 million.
In a statement Friday, the BOI said Sunjin's hog raising project will engage in breeding, gestation, farrowing, lactation, weaning and growing of market hogs.
With an annual capacity of 1,775 metric tons annually, BOI said the project can contribute to the recovery of the local hog industry that was affected by the African swine fever.
"This project is significant in making up for the losses in pork production because of the ASF. The Sunjin Farm Solution Corporation's project will ultimately contribute to the recovery of the country's local hog industry in the coming years," Trade Undersecretary and BOI managing head Ceferino Rodolfo said.
The new hog raising farm in Northern Luzon is expected to operate in full capacity by 2026.
"Endorsed by the Department of Agriculture (DA), the project is in line with the department's Bantay ASF4 sa Barangay (BABay ASF) program. Also, it shores up the DA's recently-launched Plant, Plant, Plant 2.0 Program, which continuously aspires for intensified local food production to increase local food sufficiency and enhance resilience to natural calamities, including ASF," the investment promotion agency added.
The farm in Pangasinan will operate using a semi-conventional type of housing with strict biosecurity measures support.
According to Sunjin, hogs from the Pangasinan farm will be free from antibiotics and hormonal drugs, aligned with the recommendation of the World Health Organization to cut the use of drugs in food-producing animals.
This aims to minimize the overuse and misuse of antibiotics in animals that lead to antibiotic resistance. (PNA)