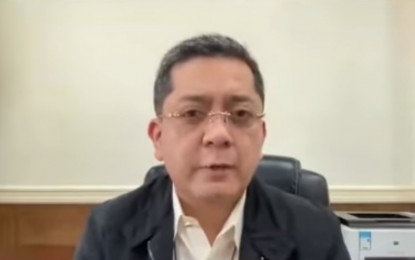 MANILA – The partnership between the Commission on Elections (Comelec) and the Department of Justice (DOJ) will soon be revived to go after those involved in vote-buying activities.
"We have started coordinating with the DOJ because we would like to revive the joint Comelec - DOJ panel. We would like that it would be the Comelec conducting the preliminary investigation and we would refer the prosecution to the DOJ since that is their expertise," Comelec chairperson George Erwin Garcia said in a forum in Pasay City on Tuesday.
Formed in 2016, the Comelec-DOJ Special Task Force was tasked to investigate and prosecute cases concerning violations of election laws.
He noted that they are also looking to tap poll stakeholders such as the Legal Network for Truthful Elections (Lente), Parish Pastoral Council for Responsible Voting (PPCRV), and National Movement for Free Elections (Namfrel) to help them in their campaign to prosecute those involved in the illegal election activity.
"We have to gather (pieces of evidence) and we have to make it a point and ensure that the evidence gathered are credible, admissible, and can withstand scrutiny in court," Garcia said.
Before the May 2022 polls, the Comelec created "Task Force Kontra Bigay" to speed up the processing of complaints on supposed vote buying.
The poll body earlier reported that there were 17 docketed verified complaint-affidavits for vote buying/selling at its Law Department. (PNA)