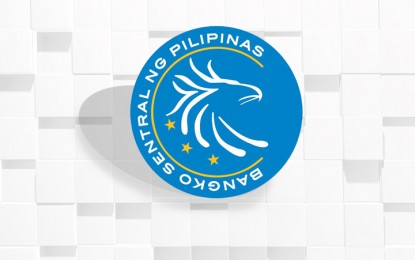 MANILA – Preference for the shorter-dated term deposit facility (TDF) of the Bangko Sentral ng Pilipinas (BSP) was registered on Wednesday and rates of both the seven- and 14-day facilities rose.
The BSP lowered the offering for this week's TDF auction to PHP150 billion for the one-week TDF and to PHP130 billion for the two-week facility.
These were at PHP170 billion and PHP140 billion for the seven- and 14-day TDF during the auction last Oct. 12.
The auction committee awarded in full the seven-day TDF after tenders reached PHP169.326 billion.
However, only PHP106.77 billion worth of tenders were submitted for the two-week facility. The auction committee accepted all the tenders.
The average rate of the one-week TDF rose to 4.7093 percent from last week's 4.6119 percent and the 14-day's to 4.7611 percent from 4.6492 percent in the previous auction.
In a statement, the BSP said total bids submitted in this week's TDF auction "was within the range of expected volume of the BSP."
"The results of the TDF auction show market participants' preference for the shorter tenor ahead of All Souls' Day holiday as well as to fund loan releases and deposit maturities," it said.
However, the BSP said financial system liquidity remains adequate.
"For its part, the BSP's monetary operations will remain guided by its assessment of the latest liquidity conditions and market developments," it added. (PNA)