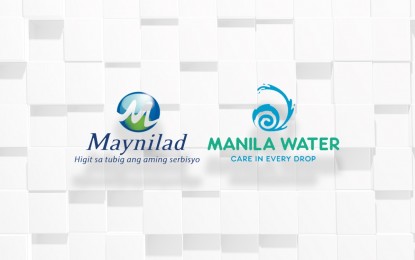 MANILA – The Supreme Court (SC) has affirmed its 2019 ruling that fined water concessionaires Maynilad Water Services (Maynilad) and Manila Water Co. (Manila Water) for violation of their obligations under Republic Act (RA) 9275 or the Clean Water Act (CWA).
The SC, however, modified the fines imposed in 2019 from PHP2 billion, or P921,464,184 each, to a total of PHP406 million, or P202,256,726.22 each, according to a resolution published Thursday.
The CWA obliges the Metropolitan Waterworks and Sewerage System (MWSS) and the two concessionaires to provide wastewater treatment facilities and to connect sewage lines in all establishments, including households, to an available sewerage system within five years upon the effectivity of RA 9275 on March 6, 2004.
In 2009, the Department of Environment and Natural Resources (DENR) discovered that MWSS and the two concessionaires have completed only 16 percent of sewage facilities and will be fully compliant by 2030 yet.
The delay in the compliance, the DENR said, is a major contributor in the deterioration of Manila Bay.
In their plea before the high court in 2019, the concessionaires claimed that the original fines were "excessive, confiscatory, unconscionable. and tantamount to a criminal sanction".
They said the CWA is unconstitutional in having a retroactive effect on the liability of the concessionaires and that their good faith to comply merits a substantial reduction of the fines.
They said the fines will leave them no choice but to increase water rates as a consequence.
In reducing the fines, the SC noted that Manila Water had already started constructing 12 additional sewage treatment plants, which would have increased their treatment coverage to 30 percent, adding that 68,000 households and major commercial establishments now have full wastewater treatment and treated water.
Maynilad, for its part, claimed that it has offered sanitation services to 30,728 customers out of its 49,336 domestic customers in Valenzuela and desludged 16,470 septic tanks since 1997.
Out of 210,182 domestic customers in Quezon City, Maynilad offered sanitation services to 124,125 and desludged 62,008 septic tanks.
"Their acts indicate good faith. Good faith is a state of mind consisting of honesty in belief or purpose, faithful to one's duty or obligation, observance of reasonable commercial standards of fair dealing in a given trade or business, or absence of intent to defraud or to seek unconscionable advantage," the SC said.
The ruling reduced the maximum PHP200,000 per day of violation to PHP30,000, counting from May 7, 2009 until January 21.
The base amount of PHP30,0000 shall be subject to 10-percent increase every two years, beginning 2009, and a six-percent legal interest per year on the total amount of fines from finality of the resolution until full satisfaction thereof.
The petitioners are given 15 days upon receipt of the decision to pay the fine.
MWSS will share in the payment of fines.
In stressing the need to comply with regulatory rules the court said "while laws have always been on the hunt for the corrupt, blatantly-evil act of public officers, our citizens are usually left unguarded against the government's vice of complacency. Daily we pass by road constructions that take a questionable period of time to finish; commuters rise at 3 a.m. just to willingly drown in the endless and merciless sea of city traffic, always in doubt of all hopes that they will make it on time to work at 8 a.m.; and here, sewerage connections have been pending for more than 20 years since the enactment of the law mandating their completion in only five years," the SC ruled. (PNA)