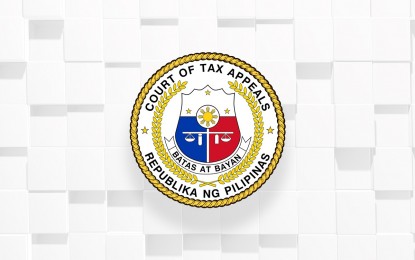 MANILA – The Court of Tax Appeals (CTA) has affirmed its decision ordering the Bureau of Customs (BOC) to refund an agricultural firm for the proceeds of a public auction of rice that was seized by the government due to supposed irregularities in importation.
The CTA ruled there is "no cogent reason to disturb the findings and conclusions which this court made (in February 2022)" and denied for lack of merit the motion for partial reconsideration filed by the BOC.
In its previous decision, the tax court reversed and set aside the BOC findings and ordered it to refund the Sta. Rosa Farm Products Corporation the proceeds of the public auction amounting to PHP103,596,589, less the corresponding customs duties imposable in the subject rice shipments and other applicable expenses and obligations.
In 2018, the BOC's Action Team Against Smugglers filed criminal complaints against the owners, officers, and customs broker of the company for alleged importation of 200 containers of rice from Thailand without permit.
They were charged with violating Section 1401 (Unlawful Importation or Exportation) of the Customs Modernization and Tariff Act and Republic Act (RA) No. 10845, or the Anti-Agricultural Smuggling Act.
Originally charged were Jomerito Soliman, company president and general manager; Dolores Opancia, chief financial officer; directors Mary Grace Cayanan and Marileen Avañez; and customs broker Diosdado Santiago.
Of the 200 containers that arrived at Manila International Container Port, 150 were ordered forfeited in favor of the government while the remaining 50 were declared abandoned.
The BOC sold the rice in a public auction, generating total revenues of PHP177.991 million.
The Department of Justice subsequently dismissed the charges, with Undersecretary Deo Marco citing that a subsequent law, RA 11203 or the Rice Import and Export Liberalization Law, had taken away the need for import permits.
"(T)he decriminalization of importation without an import permit pursuant to RA 11203 can be applied retroactively in favor of herein respondents-appellees (Sta Rosa officials)," Marco said in his ruling, adding that "where the importer himself is no longer liable, then it follows that he who acted only as customs broker for the importer is likewise not liable."
Aside from the importer, the ruling said a licensed broker like Santiago is not required to go beyond the document presented to him for filing an import entry on the basis of such documents. (PNA)