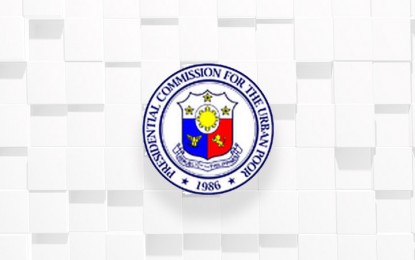 MANILA – Solving the country's urban poor concerns would need the participation of all stakeholders, particularly local government units (LGUs) and the private sector, Presidential Commission for the Urban Poor (PCUP) chairperson and chief-executive-officer Undersecretary Elpidio Jordan Jr. said Tuesday.
Speaking before the PCUP's first ever LGU forum at the Luxent Hotel in Quezon City, Jordan urged representatives of the different LGUs in the National Capital Region (NCR) and selected cities and municipalities to cooperate with PCUP in its mandate to protect the rights of the marginalized and underprivileged sectors.
Jordan emphasized that poverty alleviation and the protection of less fortunate against abuse and exploitation is among the Marcos administration's primary advocacies.
He recalled the conclusive insights from the recently concluded Conference on Just and Humane Demolition and Eviction which showed that in order to succeed in this endeavor, stakeholders must be committed to the policies that protect the underprivileged and also the mandatory assistance that should be given to the urban poor.
Meanwhile, Jordan also presented four banner programs that would support the anti-poverty advocacies of Marcos administration. He said he plans to initiate the said programs next year.
These programs are "Piso Ko, Bahay Mo", a housing facilitation and linking initiative; "Lingkod Agapay Maralita" or LAM program, a resource mobilization program; urban poor data generation, and collaboration and partnership program.
Under Piso Ko, Bahay Mo, Jordan said the program encourages participation of the private sector through the provision of lots where houses may be built with complete amenities for the benefit of urban poor families (UPFs), particularly those affected by court ordered demolition and eviction.
The Lingkod Agapay Maralita aims to address the economic needs of UPFs by stimulating savings mobilization, which would be implemented in partnership with the private sector.
Urban poor data generation efforts will be made for the PCUP in partnership with LGUs to create satellite offices in cities and municipalities in the NCR, Luzon, Visayas and Mindanao.
The collaboration and partnership will institutionalize the call for goodwill ambassadors belonging from the business sector, academe, non-government organizations (NGOs) and others, who will promote the PCUP and its programs for the country's underprivileged and urban poor. (PNA)